"All The Young Men" Movie Filmed on Mount Hood December 13, 1959.
Korea came to Mt. Hood when Columbia Pictures' "All the Young Men" was filmed on the snow-clad slopes. Here Walt Aeppli, chief engineer at Timberline Lodge: Don Bar, member of lift crew,: desk clerk Warren Clancey and Brad Holt, lift crew member, appear as extras in war picture. (Photo by Dick Kohnstamm)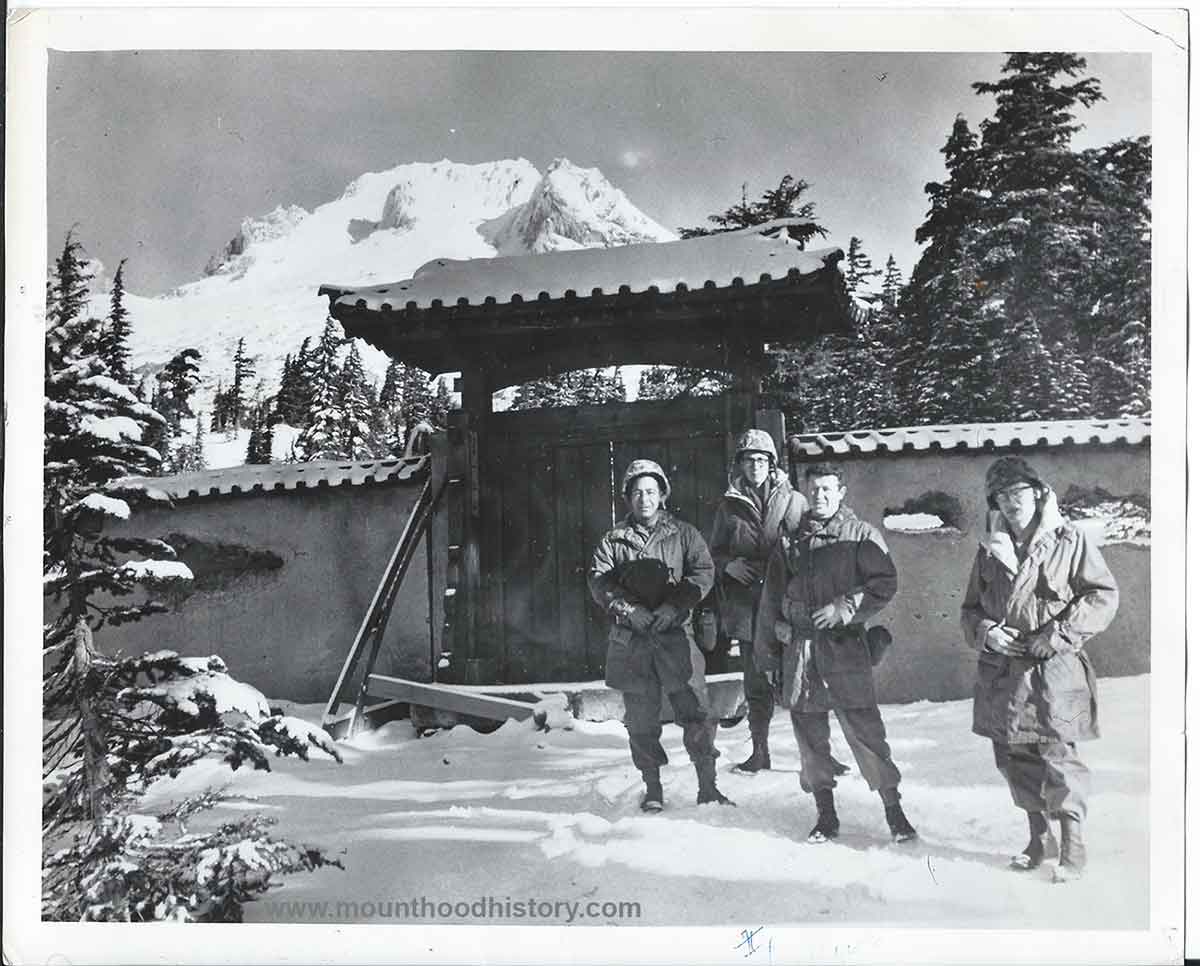 Transporting M-41, 26-ton tank from Fort Lewis, Wash., to Timberline Lodge, to be used in Korean war film being shot on location, this week provided side drama. Aboard a truck, the tank was stopped at the Oregon border as legally too heavy for Oregon highways. A bigger truck finally made transport.